NEWS ARTICLES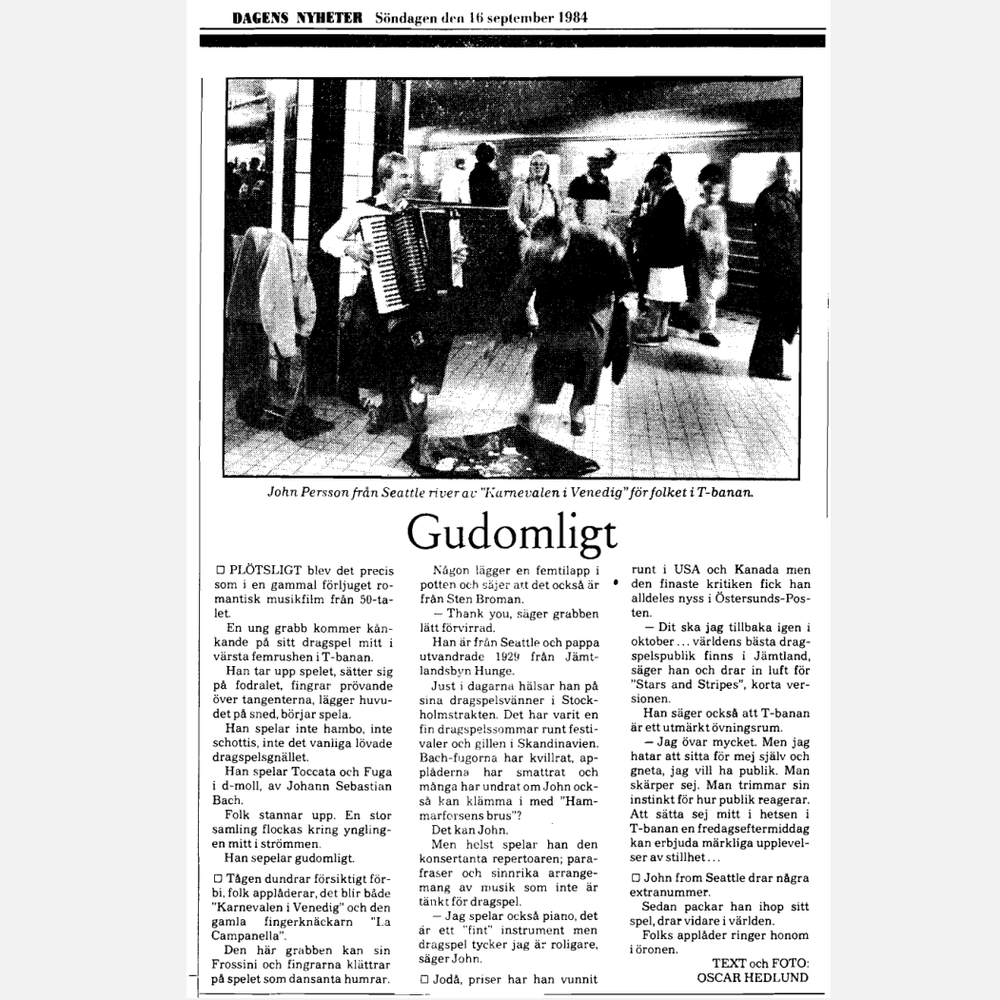 DAGENS NYHETER, Stockholm, Sweden
"Divine"
While Jon is busking in the Stockholm Subway, the classical music critic from Stockholm's leading newspaper (Dagens Nyheter) writes a whimsical article about the effect of the music.  (English translation to come soon)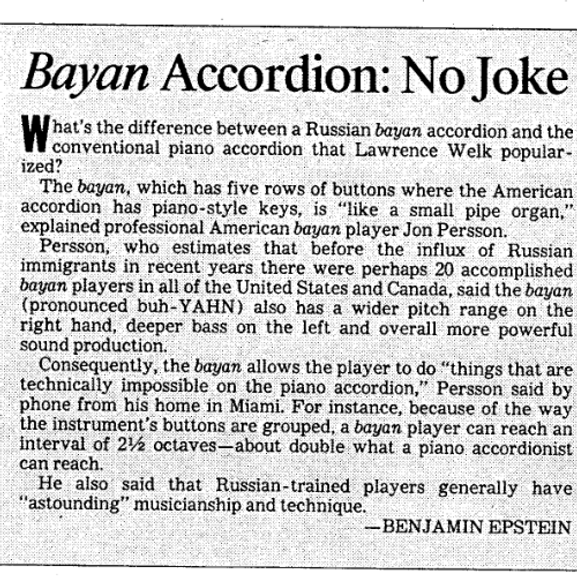 THE LOS ANGELES TIMES, Los Angeles, USA
The Russian Accordion: Bayan
One of the L.A. Time's music critics does an interview about the nature of the Russian classical accordion, the Bayan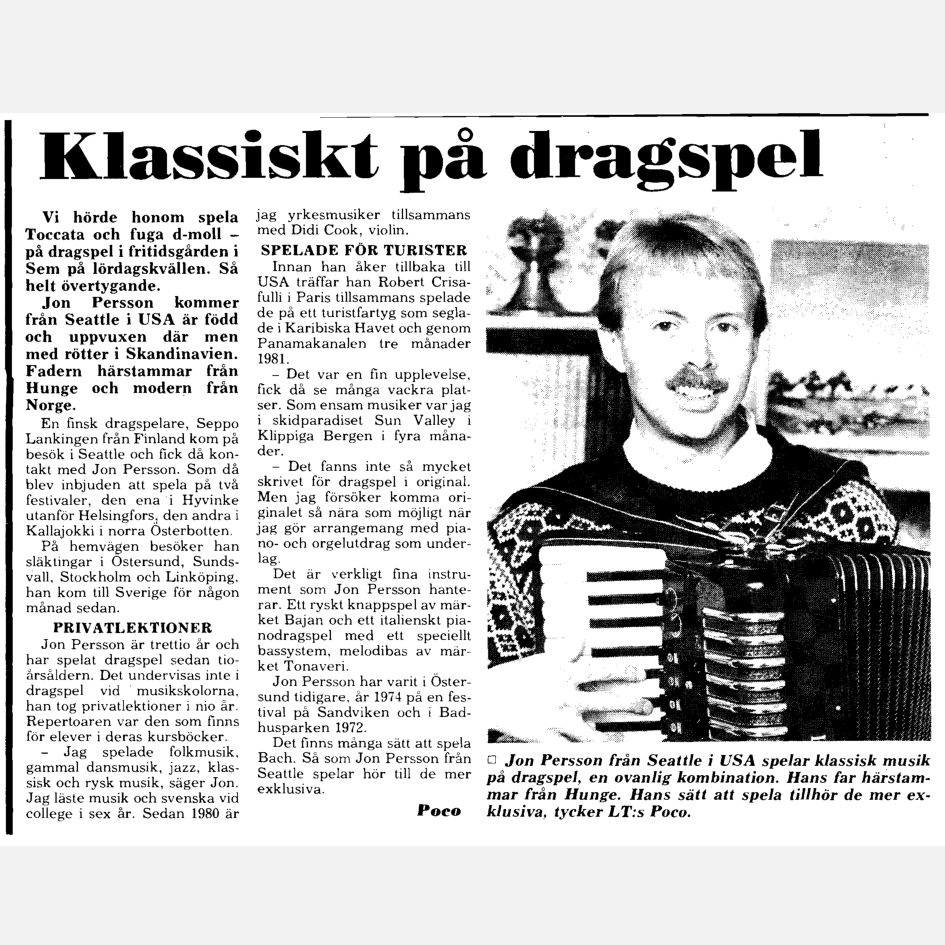 LÄNSTIDNINGEN, Östersund, Sweden
"Classical On Accordion"
A Swedish interview from the 80's about classical music played on the accordion. (English translation to come soon)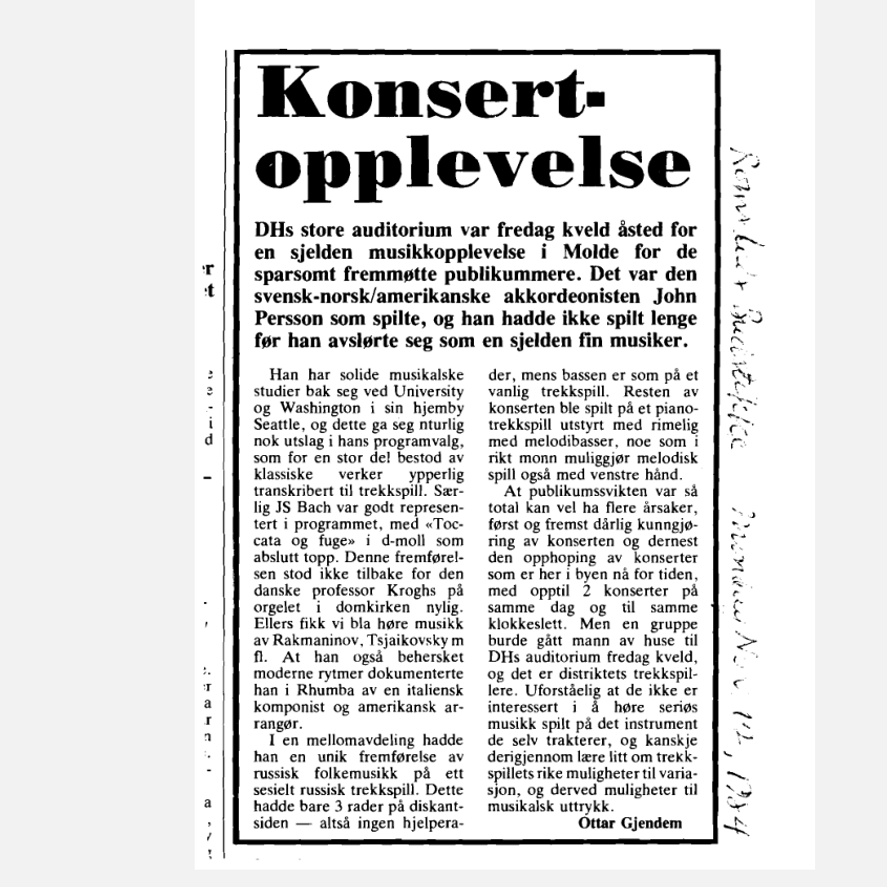 ROMSDALS BUDSTIKKE, Molde, Norway
"Concert Experience"
Norwegian interview with local newpaper classical music critic. (English translation to come soon)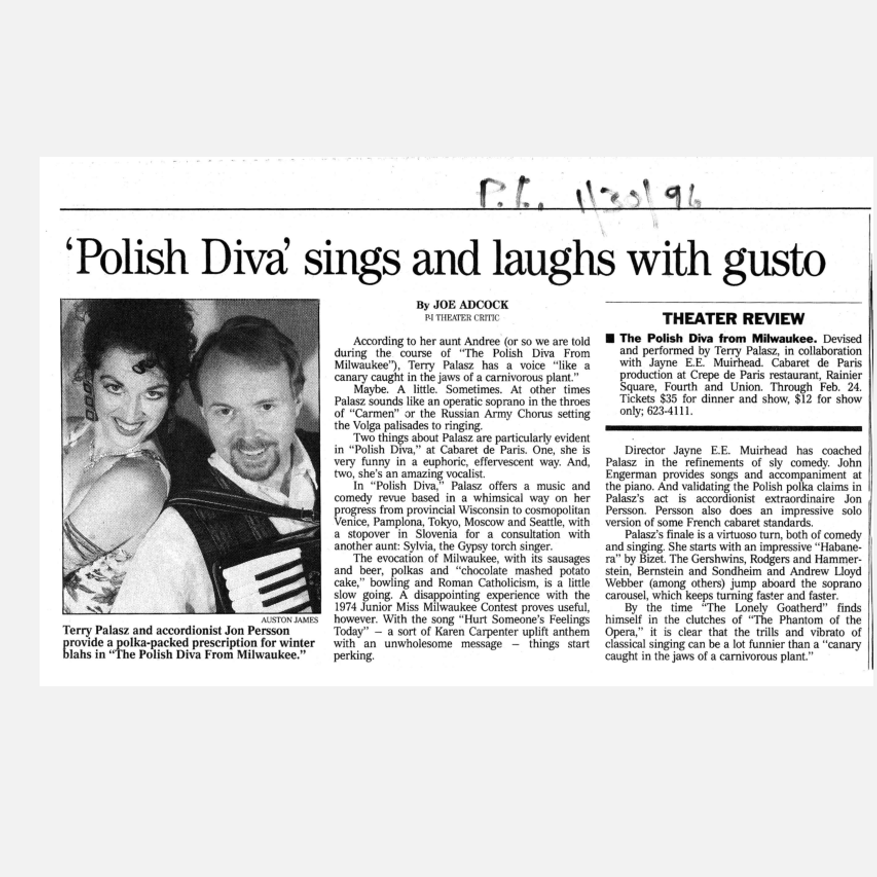 THE POST-INTELLIGENCER, Seattle, USA
"Polish Diva" Cabaret Show Review
Review of the hit show created by New York singer/comedienne/diva Terry Palasz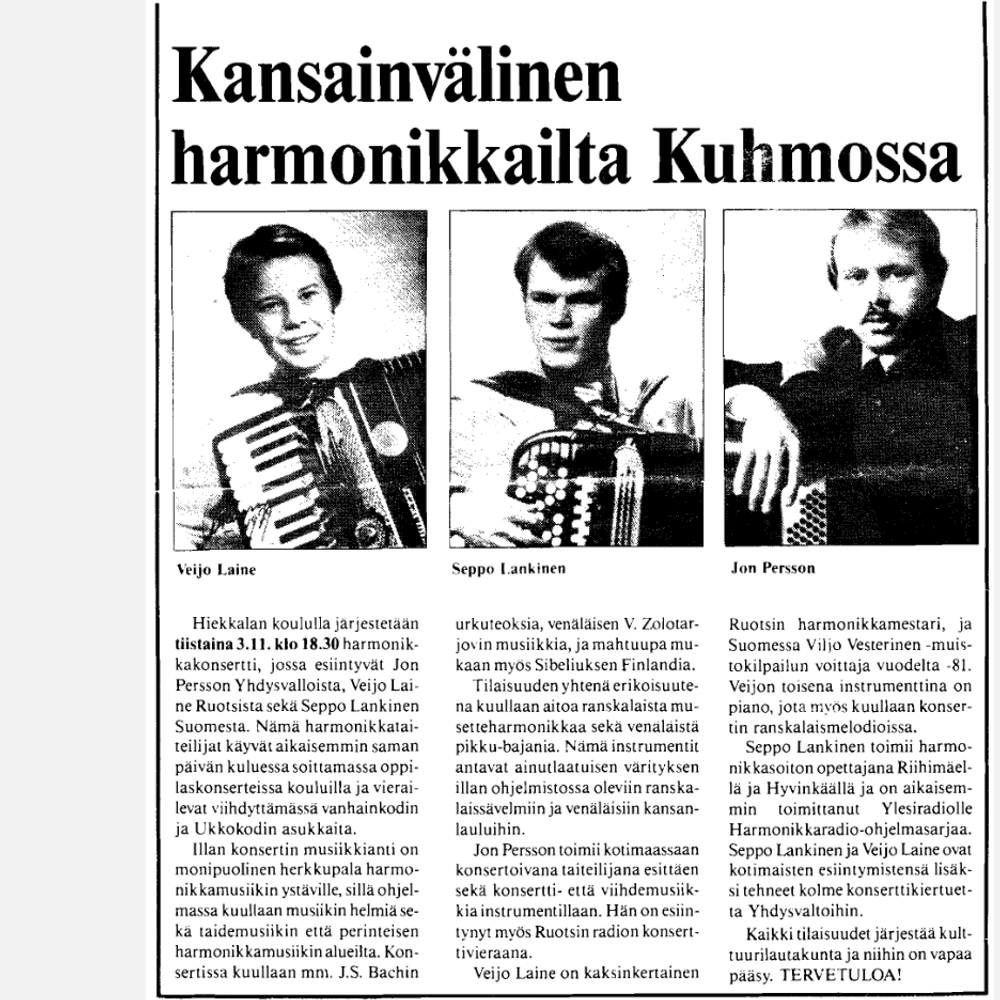 PITÄJÄSRIIVALI, Kuhmo, Finland
"International accordions in Kuhmo"
"Jon Persson works in his home country, performing as a concert artist,
mixing concert and entertainment music with his instrument. He was also a guest on Swedish Radio."